Top Ten Best Recorder Books
#1 – The Recorder Fun Book for Young Students by Larry Newman
The Recorder Fun Book is designed for young students and utilizes a number of innovative teaching techniques including letter names inside the note heads, limited material per page, fun, child-centered graphics, fingering chart, glossary and much more!  CD and online accompaniment also available.
---
#2 – Essential Elements for Recorder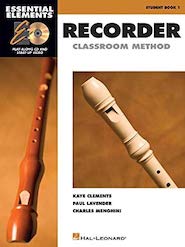 Essential Elements for Recorder is an effective tool for introducing or reinforcing general music concepts, as an introduction to ensemble performance (band, orchestra, and choir), or for individual or small group instruction.
#3 – Basix Recorder Method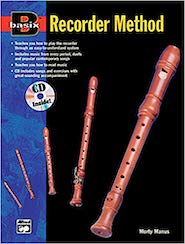 Learn how to play the recorder through an easy-to-understand system. Covers how to read music and includes music from all time periods, duets and popular contemporary songs.
#4 – My First Recorder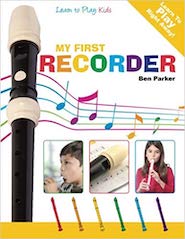 Aimed at complete beginners, children can easily follow the clear and simple diagrams and photos to learn their first notes, play fun tunes and gain confidence playing their first recorder!
#5 – The Trapp Family Recorder Method

A complete method of instruction for the recorder. Includes exercises, revisions, trill charts, ornaments and embellishments, duets, trios, and quartets.
#6 – Recorder for Beginners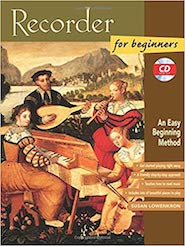 This book teaches everything you need to know to get started playing the recorder. Beginning with how to hold the instrument and make a sound, through reading music and basic technique, you'll be guided all the way to articulation, dynamics, and composing.
#7 – Recorder Express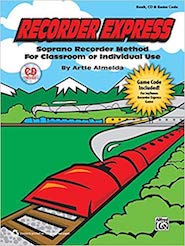 Recorder Express includes more than 120 folk, pop, and original songs and exercises, as well as technique tips and beginning music theory.
#8 – The Nine-Note Recorder Method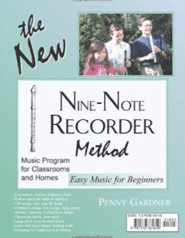 This easy music program for classrooms and homes features 125 songs, including over 80 duets. Music selection includes: traditional children's songs, folk songs, early music, dances, classics, multicultural songs, and Christmas carols.
#9 – Progressive Recorder Method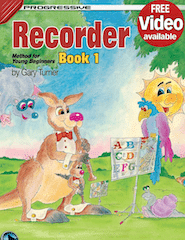 A carefully graded, lesson-by-lesson learning method for the younger student using very easy arrangements of favorite children's songs. Introduces five notes with left hand only.
#10 – Best in Class Recorder Method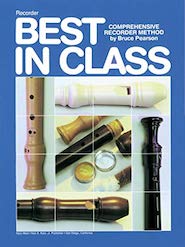 The Best In Class Comprehensive Recorder Method prepares students for further band instruments or advanced recorder studies. Over 100 solos, duets, rounds, technical studies, puzzles, and games create a positive musical experience and introduces students to the exciting world of performance.
Honorable Mention – It's Recorder Time
A basic method of building finger technique, intonation and tonguing through the performance of folk, classical and familiar songs.
Our Best Recorder Books for Young Students
The Recorder Fun Book's Big Song Book
Recorder Song and Coloring Fun Book
Book of Easy Duets for the Recorder
Christmas Duet Fun Book for Recorder
Fifty Famous Classical Themes for Recorder
The Politically Correct Book of Holiday Songs for Recorder