Free Download Samples of Our Most Popular Books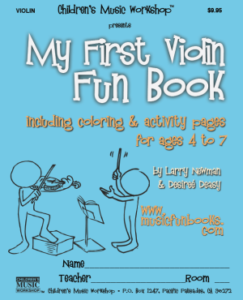 My First Violin Fun Book
The Orchestra String FUN Book explores important musical aspects such as music sight-reading, proper string posture, fundamental bowing techniques, basic rhythms, elementary music theory, creativity, expression, and music appreciation.
The Violin Fun Book
The Violin Fun Book for Young Students is a beloved violin method book that has earned the trust of thousands of young string players worldwide for over two decades. A must-have for parents and music teachers, this book has become an essential resource in nurturing young musical talent.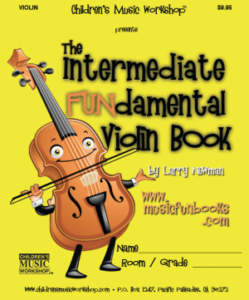 The Intermediate FUNdamental Violin Book
The Intermediate FUNdamental Violin Book is the perfect sequel to "The Violin Fun Book for Young Students"! Designed specifically for elementary intermediate students, this second-year method book takes young musicians on a thrilling journey of musical growth and development.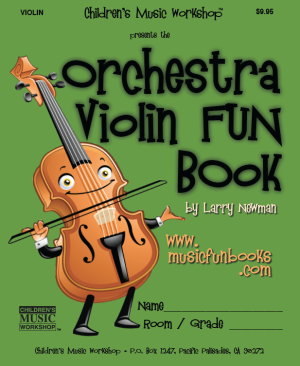 The Orchestra Violin Fun Book
In this delightful book, young learners will embark on an exciting musical journey focusing solely on the A and E strings of the violin. Created with Kindergarten-age students in mind, the book ensures a gentle and enjoyable introduction to the violin's enchanting world.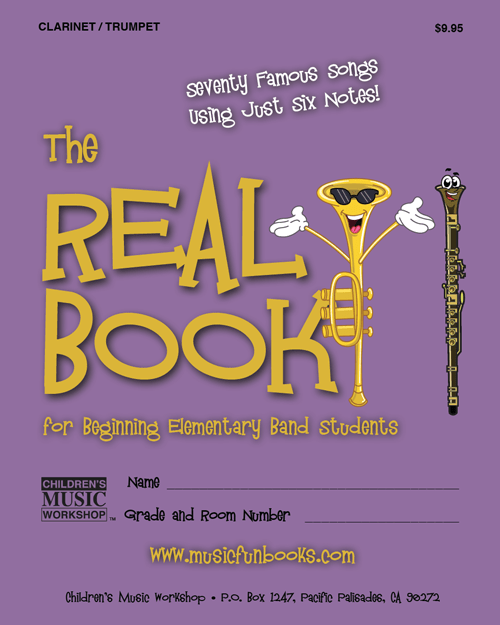 The Real Book
The Real Book for Beginning Elementary Band Students is the perfect musical companion for young beginners eager to develop their music reading skills. With its innovative approach, this book presents seventy famous songs that utilize only six different notes, making it accessible and engaging for early learners.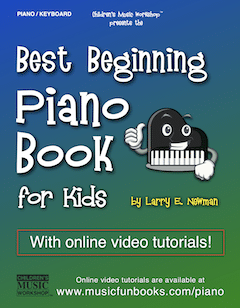 Best Beginning Guitar Book for Kids
With extra-large notation, simplified arrangements, and letter names inside the note heads, the book provides a supportive foundation for children to learn how to play the piano. Professionally produced 4K videos feature live playing demonstrations of every song in the book .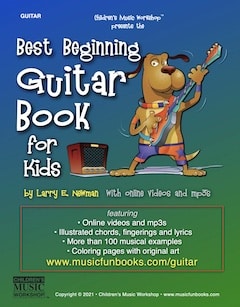 Best Beginning Guitar Book for Kids
Designed specifically for beginner students, this comprehensive method book is packed with all the essential tools and resources kids need to learn how to play the guitar with ease and excitement. And, with the power of online video tutorials, this book brings a music teacher right into your home.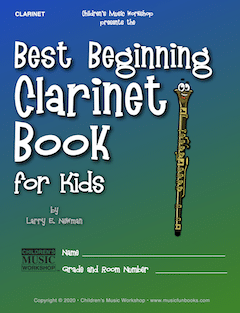 Best Beginning Clarinet Book for Kids
Written specifically for elementary and middle school students by experienced school band teachers, this book starts from the very beginning and continues through the intermediate level. Includes exercises, scales, solos, duets and more!
The Recorder Fun Book
The Recorder Fun Book for Young Students is an engaging and highly popular recorder book used in elementary schools nationwide. With its exceptional features and comprehensive approach, this book is the perfect resource for introducing children to the world of music.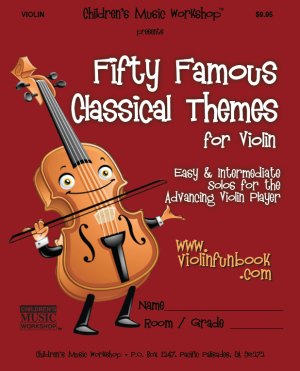 Fifty Famous Classical Themes for Violin
A comprehensive collection of books designed to equip students with the knowledge of fifty essential classical themes that all musicians should know. The series includes books for strings, woodwinds, and brass, allowing teachers to mix and match for ensemble groups and classes.
See live recorded video performances of our full orchestra arrangements HERE.
See samples of all our books on amazon!
Simply click on the "Read sample" button found on each book's product page.